Top 14 Thin hair men's hairstyles
Thin hair men's Hairstyles that never get old. Having thin hair doesn't mean you can not achieve good hairstyles. Finding the perfect hairstyle for men with fine or thin hair isn't something that can be done in one day, but it will certainly be worth it once you find something that works well for you. thin hair just isn't appealing if you are not styling it in a proper way with a proper haircut according to your face shape. But with the right hairstyle, you can use your thin hair to your advantage and give yourself more of an attractive or trendy look here are the Top 5 men's hairstyles for thinning hair that never get old.
1. The Crew Cut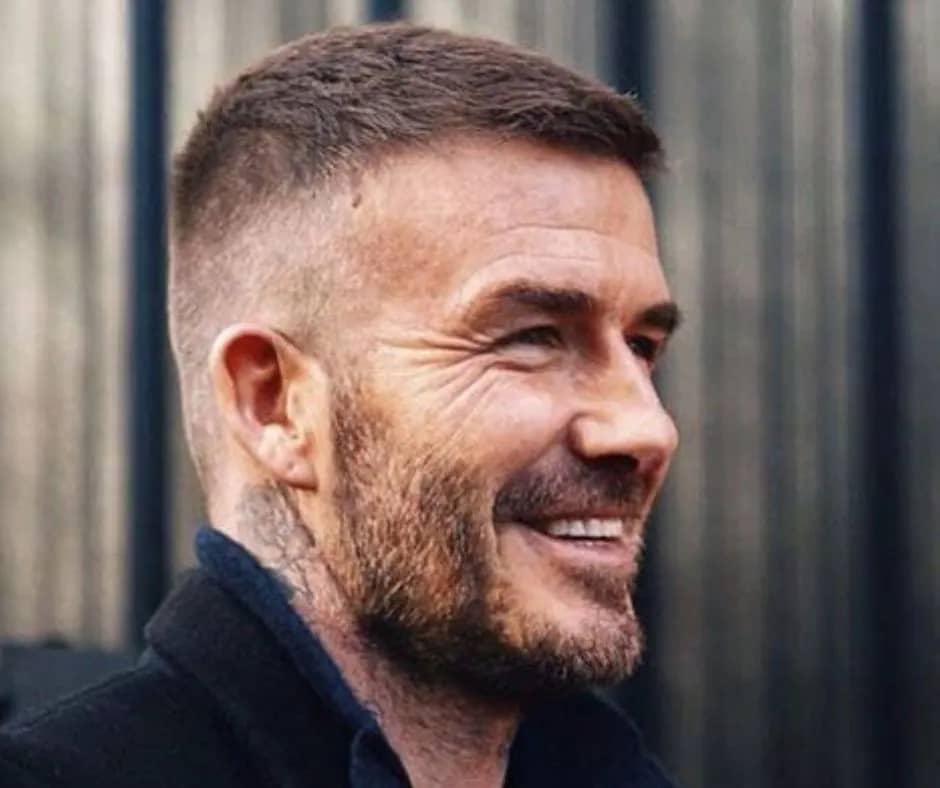 The no 1 hairstyle for men with fine hair is the crew cut. the crew cut is a men's hairstyle that is short at the back and sides, while the top of the head remains slightly longer. The crew cut was popular in the military culture because it can be styled with minimum effort. A crew-cut haircut is one of those hairstyles that look good on everyone no matter what your hair type or face shape! On thin hair, this cut will make your strands look fuller because there will be less weight to pull down on them. The crew cut can be worn with or without facial hair, but it is most often seen on clean-shaven men.
2. The Side Part
When it comes to men's hairstyles for thin hair the second best option is the classic side parts. The side part features one side of your hair parted in an angular way, and then you comb the rest of your hair down over it on the other side. This can be a more formal look for work or interviews, but can also be slicked back when going out at night. You will want to use a wet-look gel or pomade if you want this style to stay in place all day without weighing down your hair. This hairstyle can work well if you have thin hair because it will help to lengthen your face and make your hair look thicker.
3. The Buzz cut
The most common and easiest men's hairstyle for thinning hair is the buzz cut. the men with thin hair it is a blessing. because you don't need any volume or texture for this style it can be achieved on any hair type as all you need to do is visit your barber every few weeks to get it trimmed. One way buzz cuts can be taken from basic to unique is by adding some highlights. The buzz cut is ideal if you're looking to grow your hair out, but don't want the hassle of styling your hair every day. Buzz cuts come in varying lengths, so you can choose what works best for your needs.

4. The Quiff
The Quiff is a hairstyle where you take the hair on the front of your head, blow dry it up, and flip it back. It can be worn with or without some product to give the hair a more natural look. A textured quiff is one of the best men's hairstyles for thin hair because it offers a bit of volume and texture, which can help to disguise thinness. This style features medium-to-long length hair that is brushed forward on top and brushed back at the temples. It's a classic hairstyle for men with fine or thin hair that will never go out of fashion.
5. The French Crop
when we talk about thin-hair men's hairstyles the french crop is one of the most trendy men's hairstyles for thin hair. This style is very short on the back and sides of your head, and slightly longer on the top. The sides are usually disconnected from the hair on top in order to create a more textured look. This style is perfect if you want to go shorter but still, want some length on top. It will give you a lot of texture and make your hair look thicker. Many celebrities including Zayn Malik rock this style. The best part of this style is it usually takes very less product or effort to properly style this look.
6. The Caesar Cut
For men with fine hair no problem There is a hairstyle that has been around for years and is still one of the best men's hairstyles for thin hair. It is a simple and clean cut that can be styled in a number of ways. It features short sides and a long top, which balances out any thinness on top. You can also add a little bit of product to give it some texture and hold. The Caesar haircut is a low-profile, short men's cut with a fringe. It's a versatile haircut, so if you have straight, wavy, or even curly hair the Cesar is for you.
7. Slicked back
This look is often seen as being very stylish and masculine. This look can be created with various products such as wax, gel, pomade, and hair spray. This style is great for men with thin hair because it adds volume while also keeping everything in place. To achieve this look, first, apply a product to your hair while it is still wet (wet hair will give you more volume). Next part your hair on either side and comb back each section with your fingers. Finally use a small amount of product to finish off the style by smoothing over any areas where you might have bald spots or flyaways with your hands.
8. Comb over
This is another timeless hairstyle that can be a great option for men with fine hair. By combing the hair over to one side, you can help to cover up any areas of thinning and create a fuller look overall. it can be styled in many different ways. For example, you can slick your hair back, or bring it forward to cover thinning spots. You can also choose to comb your hair over on one side or both sides whichever feels most natural. Try this look if you have a receding hairline that you're self-conscious about because it will help draw attention away from any thinning spots on top.
9. The Pompadour
The Pompadour is also a very good option for men with fine hair. Pompadour is a hairstyle with a short, textured top and long sides. The hair on top should be parted off to one side and then swept back towards the other side, to create an exaggerated pompadour look. The height at which you sweep your hair back will depend on how thick it is. If you have thin hair, you'll want to go for more height than someone with thick hair. The Pompadour can be cut straight across or with a slight taper at the nape of your neck.
10. The Textured Cut
The texture haircut is a simple, yet elegant style that is especially great for men with fine hair. The cut typically includes long layers at the bottom, which give it a really nice shape and body. This cut is also great for thinning hair to properly rock this look follow to below steps
1) Use a round brush to blow-dry your hair until it's 80% dry.
2) Create waves in your hair with your fingers or some wax.
3) Use a flat iron to curl the ends under and create some volume at the roots.
4) Spray on some hairspray and you're set!
11. The Spiky Look
The spiky look is one that you can wear with a variety of hair types and lengths. The best part about it is that it doesn't require any styling products or much effort at all for maintenance. All you need to do is use your fingers or a comb to spike up your hair in an upward direction. A little bit goes a long way when it comes to this hairstyle, so if you're looking for something low-maintenance, this might be the cut for you.
12. The Fade
when it comes to men's hairstyles for thin hair. a fade is also a decent option The fade starts with a clipper cut all around the head, leaving hair on top between one and three inches long. The sides and back are then blended into shorter lengths until they meet in an f or v shape at the neck or shoulder. This haircut can be worn slicked back for a business meeting or spiked up for a night on the town.
13. The Undercut
If you are men with fine or thin hair and want to try out a new hairstyle, then this men's hairstyle might be for you. This look features long hair on top with shaved sides and back. The long hair can be cut in different ways so it can go around your head and cover up your scalp or it can be styled in front to cover your face.
14. Bald
If the above 13 hairstyles still do not fulfill the requirements you need in your hairstyle or the situation of your hair is worsened and you have a balding problem you've accepted the reality, then bald could be the way to go. It's a liberating experience and can actually look quite stylish.
conclusion
we talk about the top men's hairstyles for thin hair above. in which we discuss 14 men's hairstyles for Thinning hair. thin hair can be a difficult issue to deal with, but it doesn't have to be the end of the world. With the right haircut and style, you can make the most of what you have and rock a look that is both stylish and flattering. in this article, We'll cover a range of different styles, from short cuts to long hair, and provide tips on how to style each look.
so follow the above style according to your face shape and what suits you the best and enjoy!